Join #MillionsMissing around the world!
Fundraise for #MEAction!
#MillionsMissing is a global campaign for health equality for people with myalgic encephalomyelitis (ME), organised by #MEAction.
We are protesting around the world for equitable funding for biomedical research, clinical trials, medical education and public awareness. We will take to the streets - and demonstrate from our beds - from May 5th to May 12th.
You can join the fight for ALL people with ME. Start a fundraiser on our platform by clicking one of the links below!
NOTE: More Country Fundraisers coming soon. Contact info@meaction.net with interest.
Join the #MillionsMissing movement to demand justice for people with ME, and create your own fundraiser to power the work of #MEAction and the reach of the #MillionsMissing campaign. Learn more at millionsmissing.org.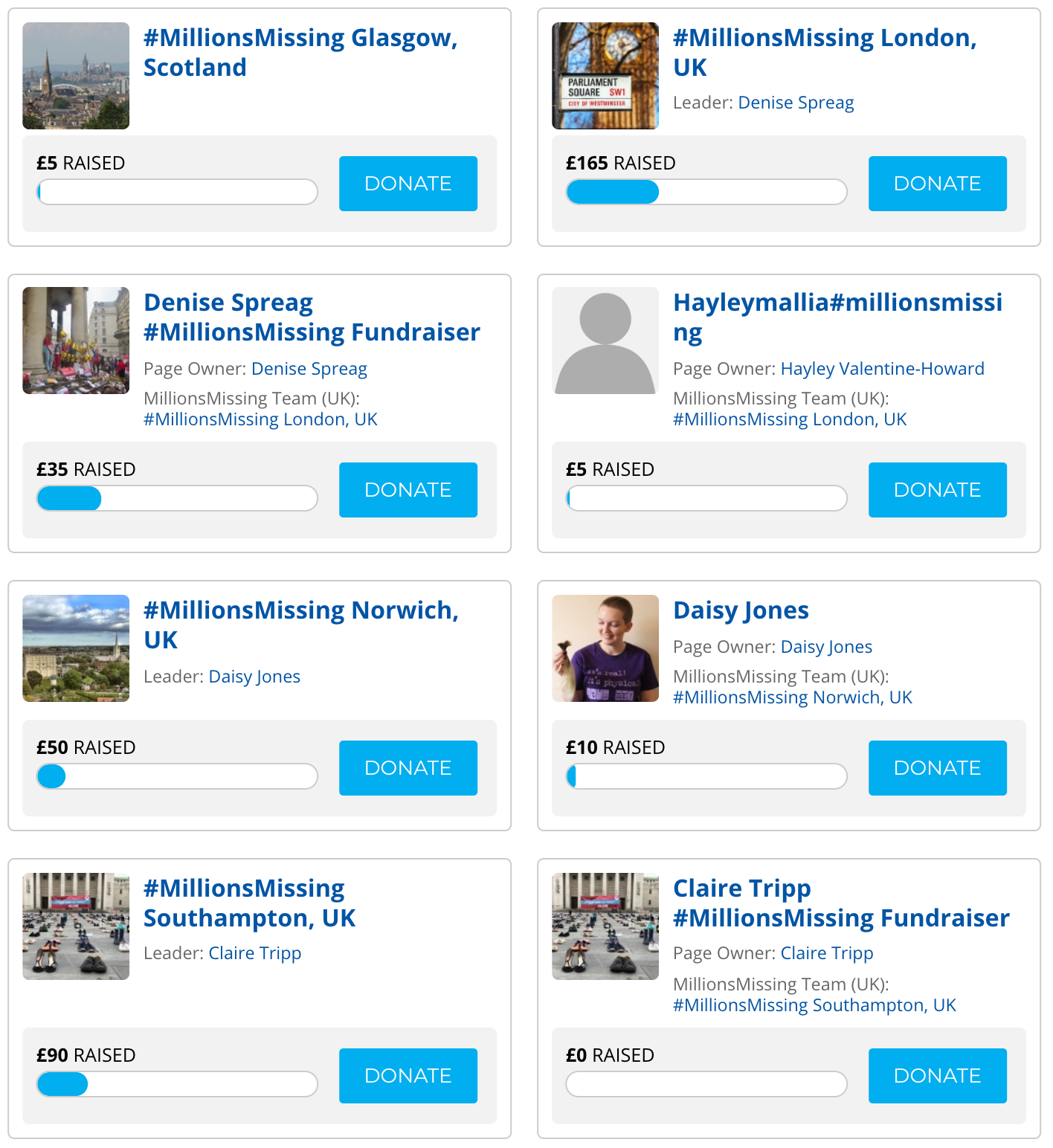 Myalgic encephalomyelitis is a debilitating, multi-system disease that affects an estimated 15-30 million people across the world. ME leaves 75% of those affected unable to work and 25% homebound are bedridden.
#MillionsMissing has become a global phenomenon, and we are seeing progress from across the world from the long, hard work of advocates fighting for change. But there is much more to do to reach equitable levels of research funding, treatments and care. Help us get there!